OUR RESTAURANT
In our premises, tradition and modernity merge to create a tasteful ambience: for well-groomed enjoyment and unforgettable celebrations
Restaurant
With traditional wood paneling, rustic tiled stove and rustic furniture, the cozy dining room is the heart of our house. Here you can linger comfortably with culinary specialties from our kitchen – while eating and drinking or at festivities. Companies with up to 70 people can celebrate undisturbed here and in the next room.
OUR KITCHEN
Regionality, Creativity and Quality
… these values ​​characterize our cooking culture, we use them carefully and combine them with warm hospitality for a unique pleasure.
Modern down-to-earth cooking with passion and attention to detail is the credo of our Chef Stephan Schlecht. The menu is full of homemade delights. We serve typical regional specialties such as tripe "Schwaebischer Rostbraten" (local roast beaf), "Spaetzle" (home made noodles) are served as well as international dishes, which we prepare carefully with selected ingredients fresh for you. We make our "Maultaschen" (a local version of ravioli) following an old family recipe that has been handed down over generations. But we also like to guide you on a culinary journey of discovery, where you can discover Swabian classics like pork or veal cheeks in a refined interpretations for a distinctive taste experience.
The good tradition of our house requires that we only use first-class regional products   which we buy directly from the producer. The meat comes from ethically sound livestock framing from  farmers from the Swabian Jura Biosphere Reserve and the vegetables from the surrounding farms. For us carefree enjoyment does not only mean excellent food and drink combined with cultivated hospitality, but also a respectful treatment of nature.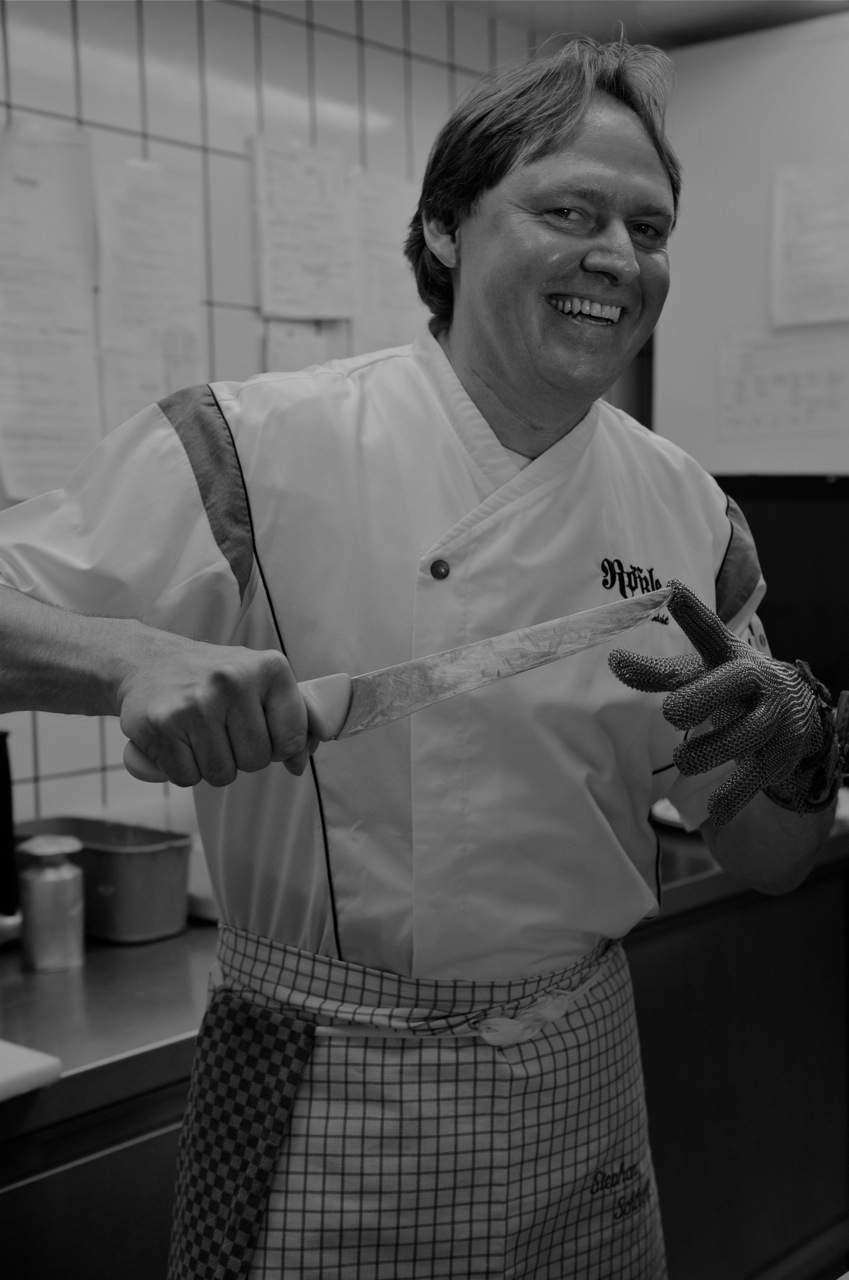 Opening hours restaurant
opening hours
restaurant & kitchen
Closed on Monday
Opening hours kitchen Tuesday to Saturday
6 pm – 9 pm
Opening hours kitchen closed on Saturday lunchtime;
For events open on request.
Open in the evening from 6 pm to 9 pm
Opening hours kitchen Sunday
12 am – 2 pm; For events open on request in the evening.
We ask for table reservation by phone or email and look forward to your visit.
Contact Person
Our restaurant team will be happy to answer your questions.
Please make an appointment with us for menu discussions.