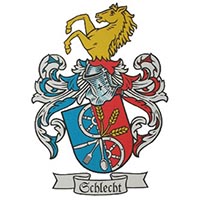 The warm hospitality of the Schlecht Family
The Rößle in the heart of Dettingen an der Erms is more than a hotel, restaurant and butcher: we are a dynamic and modern family business with a 150-year old tradition. With dedication, diligence and passion the different generations have developed the Rößle into what it is today: a synonym for quality and hospitality.
We have repeatedly changed our service and adapted it to the needs of our guests. We have modernized, built an extension and renovated. But one thing has remained the same: Warm hospitality, love for the profession and passion for quality – these values still characterize our actions today.
At the end of the day, it is the goal of the entire team to offer you an unforgettable stay at the Rößle. We look forward to seeing you.